Adrish

Dey

Bayesian hacker and a Wannabe Topologist 🍩. Treasure Hunting in Non-Euclidean Spaces 🗺️.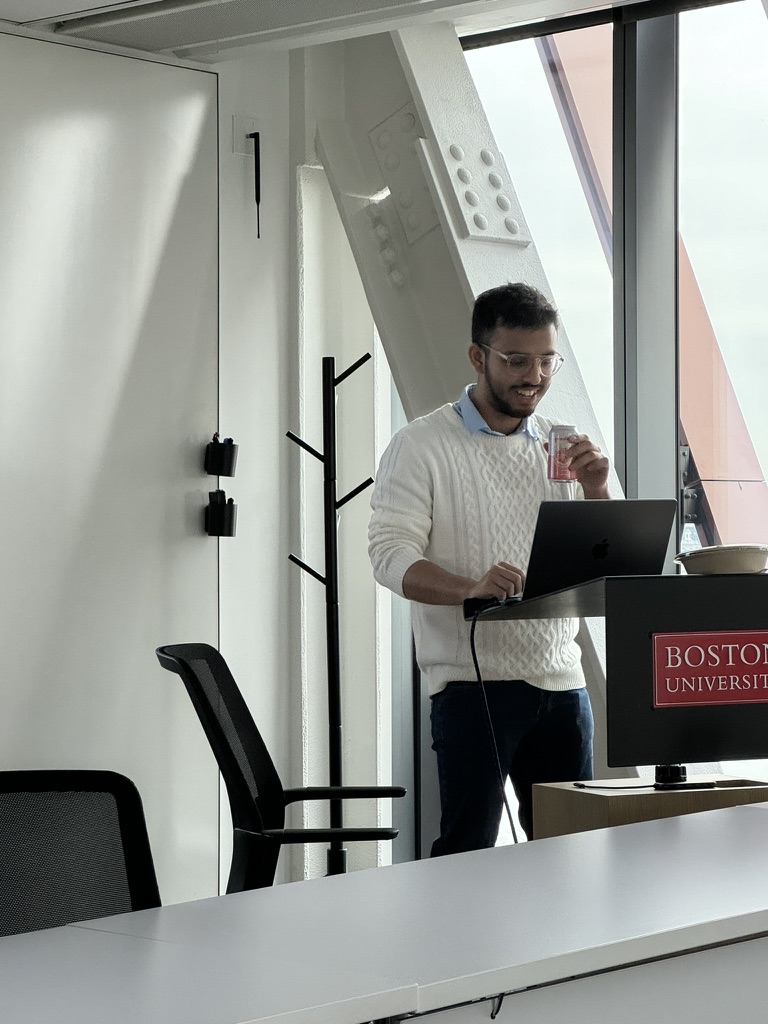 I'm an incoming CS PhD student at Boston University advised by Prof. Edward Chien. I recieved my Bachelor's Degree in Computer Science and Engineering from Netaji Subhash Engineering College. Currently, I am based out of Kolkata. I'm also an independent researcher, interested in exploring complicated problems in geometric and topological data processing.
When I'm not working, you can find me flying ✈️ in Microsoft Flight Simulator.
Research Interests
Although my research interests spans a wide variety of topics, you can find me tweeting mostly about:
Geometric and Topological Deep Learning
Geometric Statistics
Geometry Processing
Topological Data Analysis
Optimal Transport
Generative Models
Implicit Deep Learning
You can find CV Here. If there's something I can help you about, or if you want to discuss abount some cool research problems, feel free to drop me a 📨 @ adrishd.cse2017@nsec.ac.in. More social / academic URLs can be found below 👇
publications
NeurIPS TDA '20

TopoSampler: A Topology Constrained Noise Sampling for GANs

2020